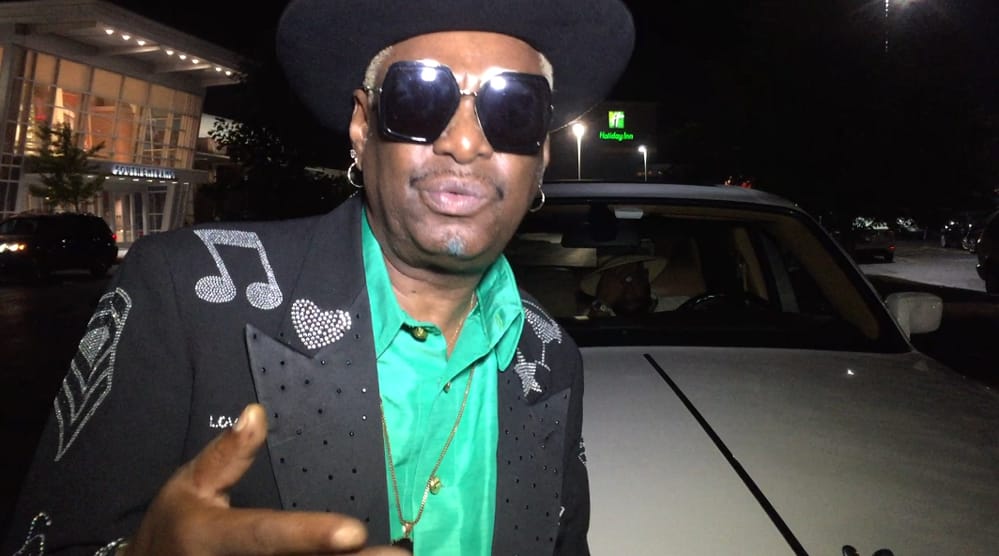 Exclusive Interview with Bishop Don Magic Juan!
Fresh off the heels of a legendary steppers contest, where enthusiasts flew into Chicago from every corner of the nation, Bishop Don Magic Juan sits down for an in-depth interview. Who better to capture this moment than award-winning filmmaker, Ebiz The Filmmaker? Dive deep into the Bishop's thoughts, experiences, and reflections, all beautifully presented by Ebiz The Filmmaker. It's a meeting of legends you don't want to miss!
1. Street Legend
In his younger years in Chicago, Bishop earned the title of "Pimp of the Year" several times, establishing his dominance and influence in that underworld scene.
2. Spiritual Transformation
After nearly two decades in the world of pimping, Bishop underwent a profound spiritual transformation. He turned his back on his former lifestyle, choosing instead to become an ordained minister. This decision marked a significant shift in his life, leading him to inspire and help countless others.
3. Media and Pop Culture Influence
Bishop's charismatic personality and distinctive style didn't go unnoticed. He's made appearances in numerous films, TV shows, and music videos. Moreover, he's become an integral figure in hip-hop culture, acting as a bridge between multiple generations.
4. Mentorship
Many young artists and celebrities have benefited from Bishop's wisdom and guidance. He's played a pivotal role in mentoring numerous individuals in the entertainment industry.
5. Community and Charity Work
Beyond the glitz and glamour, Bishop's commitment to his community is commendable. He's been involved in various outreach programs aimed at uplifting marginalized communities. Through these initiatives, he's offered support, resources, and hope to many.
6. Business Ventures
Always a savvy businessman, Bishop has ventured into several enterprises, from fashion to media production. His recognizable green and gold branding can be seen on various products and collaborations.
7. Public Speaking and Evangelism
As a minister, Bishop Don Magic Juan has taken his message of redemption and transformation across the country, speaking in churches, events, and on television shows, advocating for positive change and personal growth.
8. Cultural Ambassador
With his unique style and flair, Bishop has been a cultural ambassador, representing a blend of urban street culture and spiritual enlightenment. His distinct green and gold motif has become iconic, symbolizing his transformation and spiritual journey.